Read Time:
2
minutes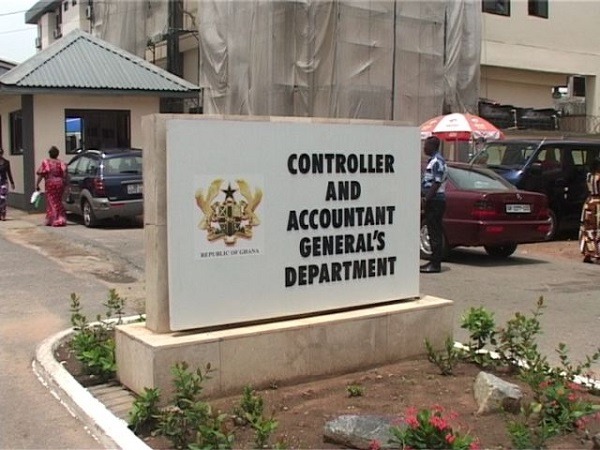 The Controller and Accountant General's Department has issued a statement, directing that all public sector workers get a Ghana card.
It added that they should make its pin available for another biometric identification or get deleted from the payroll.
The Letter was signed by the Mr. Kwasi Aning-Bosompem, AG Controller and Accountant General.
The Letter gave a deadline of 1st December 2021 and that should any public sector go contrary to the development, he or she will forfeit December salary.
"As part of Government of Ghana's efforts to deliver speedy, secured and verified payroll services to government employees and pensioners while reducing the risk of undeserving payments or claims,
the Controller and Accountant-General's Department (CAGD) is collaborating with the National Identification Authority (NA), to have a harmonized database to facilitate biometric and unique identification of all workers on the government payroll.
By this notice, all existing and prospective Government workers are to ensure they are registered with the NIA and have obtained their Identity numbers.
Please note that effective December 1, 2021, workers on the Government of Ghana payroll who have not registered with the NIA will not be paid.Thank you."
Several Workers have reacted to the development and referred to it as hasty decision.
They said the time allocated which is just a Month is to close to demand such a requirement, some workers called for more time to be able to meet the requirement.
Meanwhile Controller had explained in previous developments that it has put measures in place to reduce ghost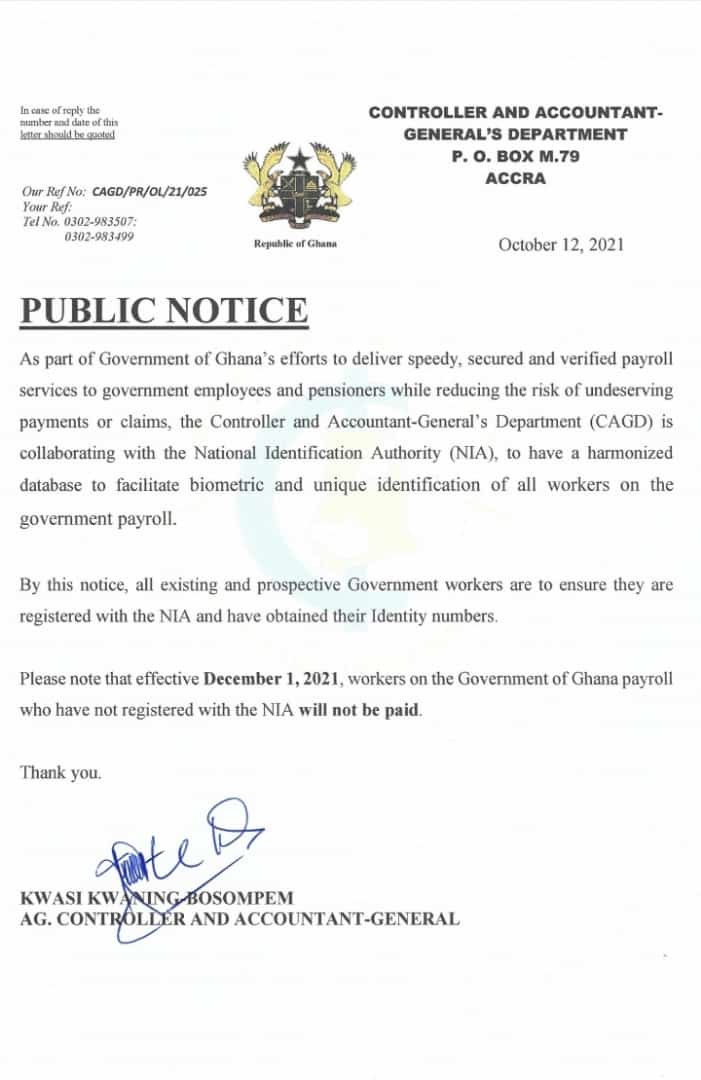 names on the government of Ghana's Payroll.
It added that there was the need to be swift with the development in order not to overburden the government with payment of unearned salaries as a result of leakages from some public institutions seeking to use to use those channels to extort money from the government.