Read Time:
3
minutes
It seems the quality of leadership in Africa is a disrespect to this generation and it tells how past generations failed to nurture quality leaders to drive the African development agenda. Corruption and misuse of state funds by African Presidents has been the bane of this beautiful black continent. Most African leaders indulge in wasteful ventures without taking into consideration the plight of the masses.
It's the dream of leaders and their parties to govern Africans anyhow while sane citizens stand aside and look. In opposition, they adore those who are critical of the incumbent. But, in government, they're untouchables who must be followed with brass band of sycophantic praise singing while they dance their poor performance on streets of mediocrity.
This is exactly what Alpha Conde, the deposed Guinean leader has done. When he was in opposition, he endorsed accountability, free speech and good use of state funds but upon assumption of office, all that he accused the previous government of, was exactly the same thing he was guilty of. He acted in contrary to what he stood for and claimed to be.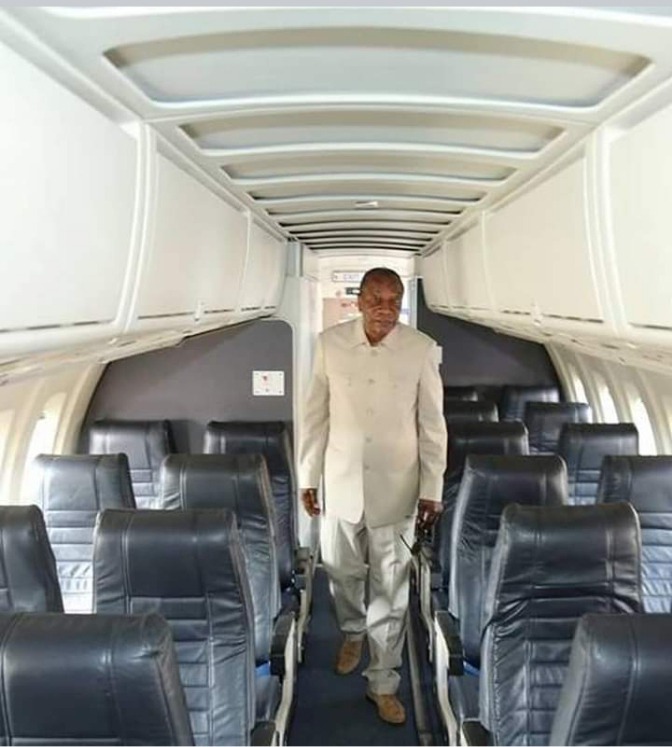 View pictures in App save up to 80% data.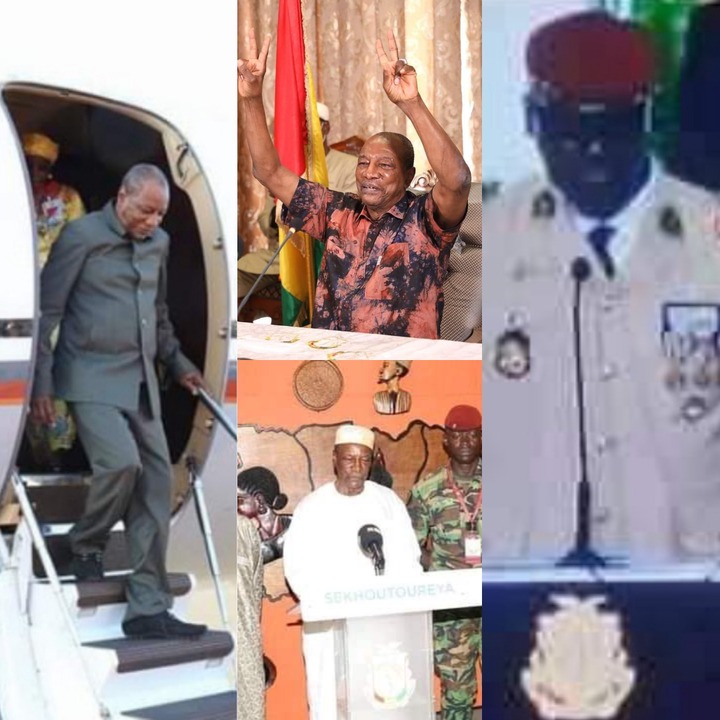 View pictures in App save up to 80% data.
After the September 5th coup which was lead by Mamady Doumbouya, the leader of the junta, serious revelations have been emerging and most recently is that the president, Alpha Conde misuse state funds by renting a private jet during his time in office which amounted to a whooping €20 million.
This issue was made public by the owner and ceo of the airline group, Ebomaf which deals in operating private jets in Guinea. In a statement he claims " the Guinea state through the Presidency of the Republic, used my transport company aircraft Liza transport International aerials worth around €20 million."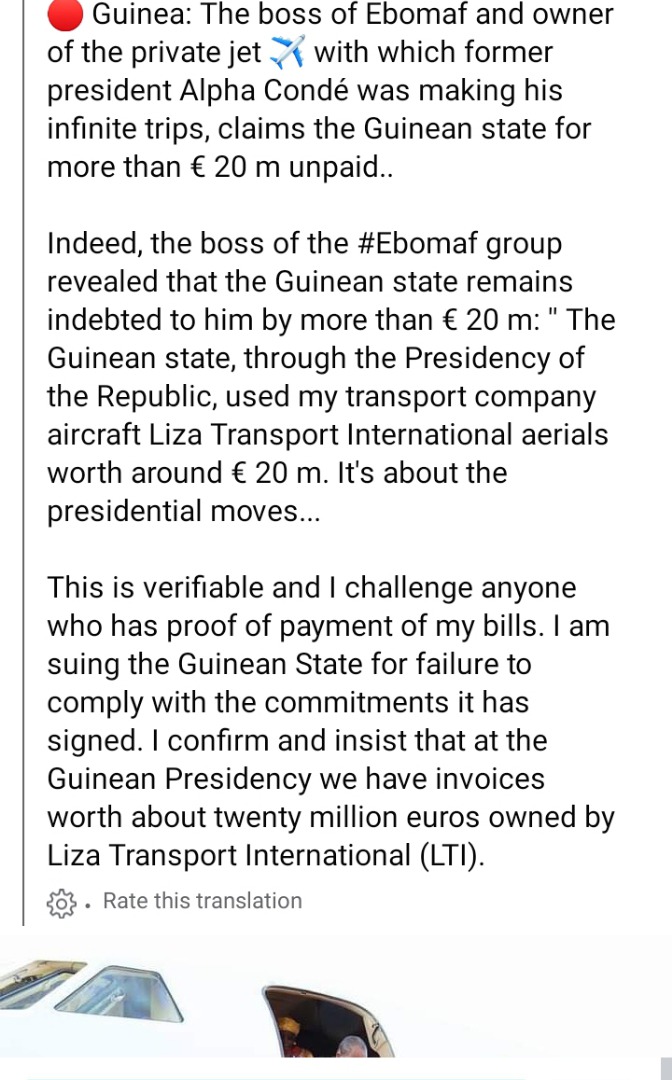 View pictures in App save up to 80% data.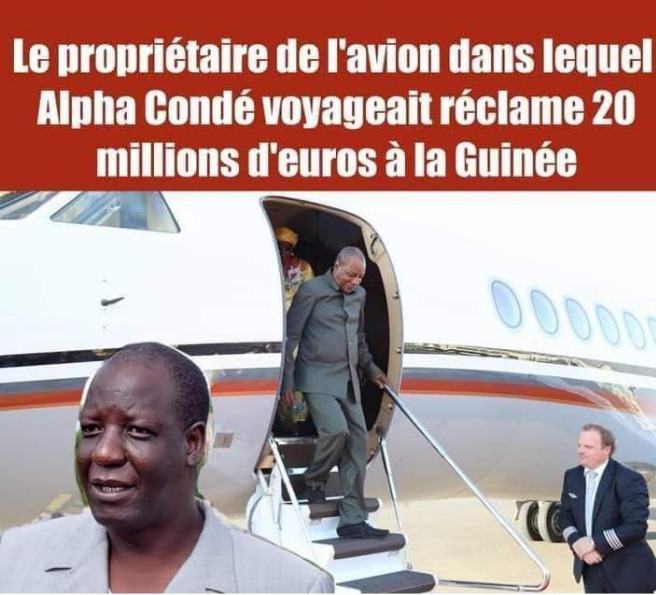 View pictures in App save up to 80% data.
The gentleman continued by saying that this is verifiable and challenges anybody who has proof of payment of his bills. In conclusion he posits "I am suing the Guinean state for failing to comply with the commitment it has signed. I confirm and insists that at the Guinean Presidency we have invoices worth above 20 million euros owned by Liza Transport International(LTI)."