Read Time:
2
minutes
Published4 hours ago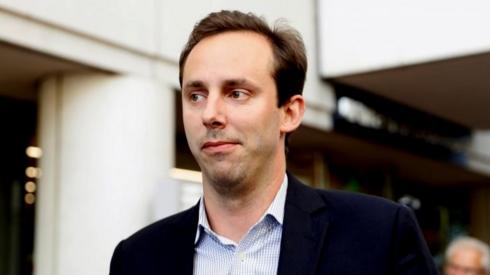 A former Google engineer sentenced to 18 months in prison is among those pardoned by US President Donald Trump as he leaves office.
Anthony Levandowski stole information about self-driving cars before setting up autonomous lorry company Otto.
The pardon was supported by Silicon Valley figures including investor Peter Thiel and Oculus founder Palmer Luckey.
At the time of sentencing, in August, the judge said it was "the biggest trade-secret crime I have ever seen".
But Judge Alsup also called Levandowski "a brilliant, ground-breaking engineer that our country needs".
'Significant price'
That was quoted in the outgoing Trump administration's memo justifying the pardon.
Levandowski had "paid a significant price for his actions and plans to devote his talents to advance the public good", it added.
In the final hours of his presidency, Mr Trump pardoned 73 people, including his former adviser Steve Bannon.
Levandowski had not started his sentence because of the Covid-19 pandemic.
As an employee, he downloaded more than 14,000 files containing the intellectual property of Google's former self-driving car division, Waymo, before leaving to found Otto, which was soon acquired by Uber.
Levandowski went on to run Uber's self-driving project, only to be fired in 2017 over the case.
He denied the charges against him.
In February 2017, Google's parent company, Alphabet, sued Uber over the theft in a case eventually settled in 2018.