Read Time:
2
minutes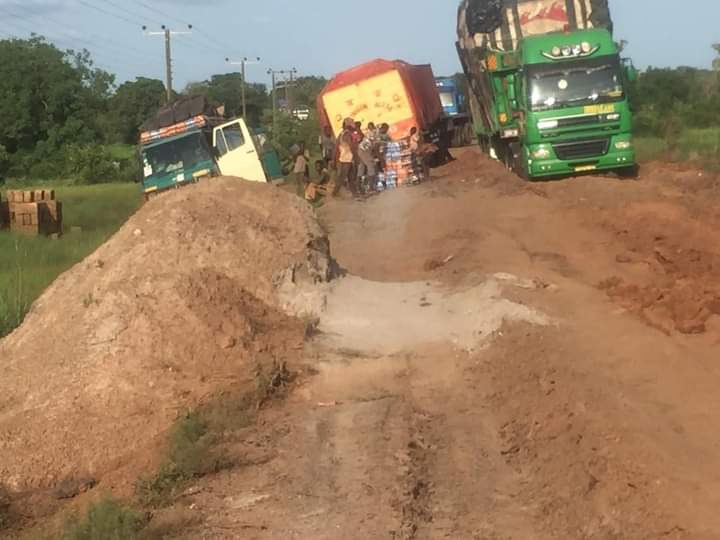 The Current State of Roads in Upper West have resulted in financial loss to the State the The North Western Ghana Region.
The Development started in the early weeks of August and as a result roads leading to Hamile Border in the Lambussie District through Lawra Municipality and Jirapa Municipality from Nadowli-Kaleo District have been Blocked, the Assembly Member for Goriyiri had spoken to the Media in the Past weeks and explained that the Regional National Disaster Management Organization.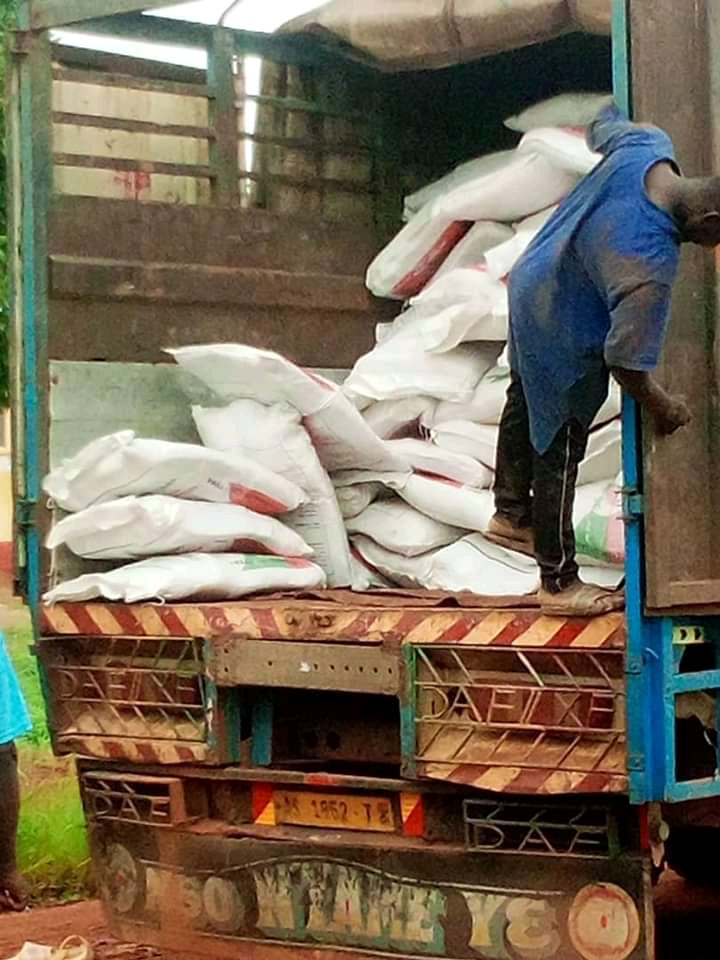 View pictures in App save up to 80% data.(NADMO) headed by Mr. Ahmed Mustapaha has underperformed by issuing only 5 bags of rice to be given to affected groups of people.
The Member of Parliament for Nadowli-Kaleo District, Mr. Anthony Sumah had in the past 24 hours donated Over 100 bags of Rice, Baskets of Dry Fish, Sugar and other assorted items to flood victims in the District.
The Upper West Regional Minister and the Minister for Roads Mr. Amoako Atta have assessed the fettle and assured that the issue will be addressed, before that the Upper West Minister, Dr. Hafiz Bin Salih had moved to monitor the development in order to crosscheck the magnitude alongside the media.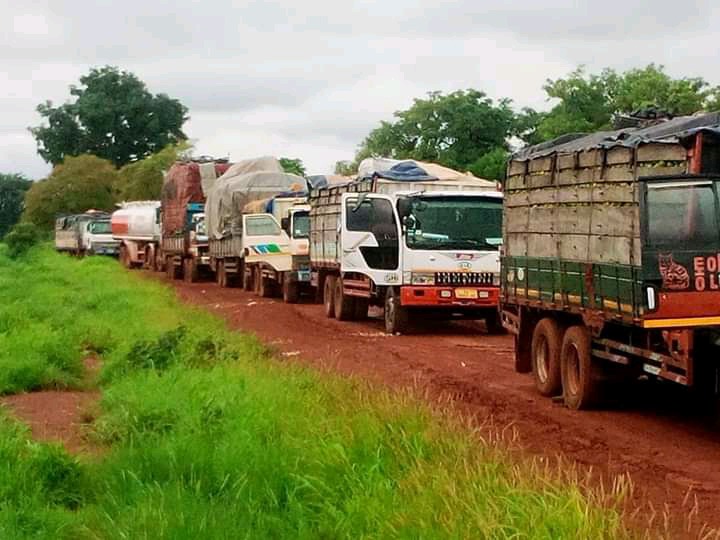 View pictures in App save up to 80% data.
About 27 long vehicles are stranded at Ving-ving between Hain and Jirapa using the Sigre road because two of them are stuck in the middle of the road making it impossible for other vehicles to pass or reverse. Among these vehicles include fuel tankers, articulators, cargos, etc. some of which are carrying fertilizers to be sold to farmers.
They have been in this community since yesterday and until the stuck vehicles are removed, no vehicle can use this road. Please take not if you are using that road today.
Most of these vehicles carrying perishables such as food items are locked up on the road with no route to pass. The development has compelled some people to use the Sombo-Moyiri Road through to Kunchene to Karni and Piina. Other Vehicles pass through Jang though Busie to Han and Back to Jirapa before they can get to Hamile. Several Foreigners have also resorted to using unapproved routes into the country, the Ghana Immigration Service has deported 35 foreigner at Nandom and 18 Foreigners at Jirapa Kunchene for attempting to come into the Country through Unapproved Routes.
The Drivers carrying fertilizer have explained that farmers have begun calling them as the development is affecting farming activities within the Region. Residents have called on government to speed up the process of addressing the big blow to the region.