Read Time:
2
minutes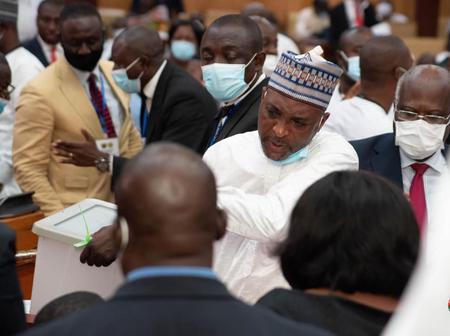 A Member of the NDC legal team, and a special assistant to former President John Dramani Mahama, Lawyer Edudzi Tamakloe has made some revelations on Okay FM's Ade Akye Abia morning show.
According to him, the NDC has been able to gather several tapes as evidence to prove how some persons were influenced to ensure Mr. Alban Bagbin loses the Speakership position.
Lawyer Edudzi Tamakloe alleges that the Cape Coast High Court summons on the Assin North Member of Parliament was recorded in the law-making house at exactly 4:55 pm.
He further alleges that even though the court is unable to serve summons after 5:00 PM, some persons machinated to ensure it was presented to the Clerk of Parliament through illegal means before the time.
Lawyer Edidzi Tamakloe indicates that the NDC Minority in Parliament is preparing to provide all the proof at the right time.
"Every lawyer knows you cannot serve a court process after 5 PM. So in the logbook of parliament, they recorded 4:55 pm.
You can ask them to tell you the time they went for the bailiff and moved to Parliament to serve the Clerk. At the right time, we will produce all the audio recordings that went on and it will shock the entire country.
We are preparing them and when we release the tapes, people will run away from this country. Let's all wait and see". Lawyer Edudzi Tamakloe indicated.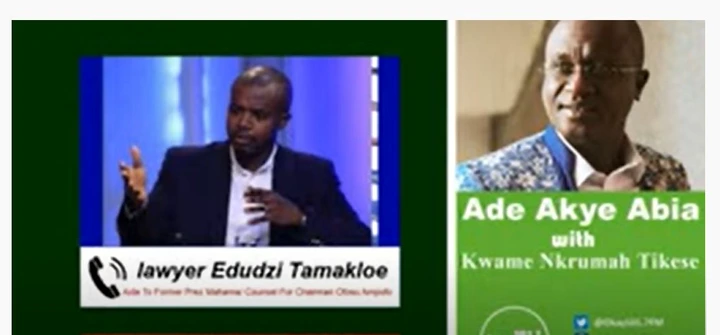 Lawyer Edudzi Tamakloe with Kwame Nkrumah Tikese