Read Time:
5
minutes
In our series of letters from African journalists, media and communication trainer Joseph Warungu speaks to experts in the worlds of finance, politics and entertainment to assess prospects for the continent in 2021.
"Jerusalema is a sign of great things to come for African music in 2021," says Tanzanian music executive Christine Mosha.
While many are in a hurry to forget the past 12 months, record producer Master KG ensured that it will be remembered as a great year for the continent's creative output through his catchy gospel-inspired song.
Driven by the powerful vocals of South African singer Nomcebo Zikode, Jerusalema pulled people of different backgrounds to the dance floor with their version of the song's signature routine.
Ms Mosha, who was last month appointed to lead Sony Music Africa's marketing and artist development in East Africa, says the continent is the place to watch as far as music is concerned.
Beyoncé and Burna Boy
"A number of things have happened in the last two years that give me this confidence.
"First was Africa's cultural and artistic influence in the Black Panther film. Secondly was Beyoncé's soundtrack album for The Lion King: The Gift, which involved artistes from different countries such as Ghana, Cameroon and South Africa.
"And last year we saw P Diddy executive produce Nigerian singer Burna Boy's album Twice As Tall."
But there will be bitter songs too for Africa in 2021.
Some leaders picked up bad manners in 2020, and saw fighting the coronavirus pandemic as an opportunity to trample the rights of their citizens. Incidents of security forces brutalising the people were reported in a number of countries.https://emp.bbc.com/emp/SMPj/2.36.7/iframe.htmlmedia captionKenya: Police brutality in the battle against coronavirus in Mathare
Analyst and lawyer Abdul Tejan-Cole, who used to head Sierra Leone's Anti-Corruption Commission, feels we have entered 2021 with some worrying signs.
He points to bruised human rights records in some countries, including the suppression of the freedoms of speech and association as well as fighting in different corners of the continent.
"The continued conflicts in Ethiopia, Mali, Central African Republic and the regression in democratic standards will pose a real challenge to the continent in 2021 and the years ahead," he says.
'No more backsliding'
Mr Tejan-Cole argues that weakened sub-regional organisations, such as Ecowas in West Africa, that used to play a vital role in maintaining law and order there, is also a key concern.
"The answer is not further backsliding into dictatorship and one-partyism. We have forgotten too soon the damage caused by one-party states in the 1970s and 1980s."
He says the continent needs to wake up and "halt the backward slide and move towards genuine democracy – one that is based on the rule of law, open societies, free and fair elections, greater transparency and accountability, and constitutions that are respected and not changed at the whim and caprice of a president for life.
"True democracy entails building and earning the trust of the people and building their capacity so that they could make informed choices."
You may also be interested in:
On the money front, Africans will need a robust belt to tighten around their lives.
Julians Amboko, economist and business editor of Kenyan outlet NTV, foresees a tough year.
"Public debt will be a key concern.
"This has been made worse by the depressed tax revenues and the huge amounts of money that governments needed to bolster the Covid-19 response.
"We'll also witness [a] slow and fragile recovery because economies which rely on commodities such as oil, cocoa, tea and gold will grapple with depressed prices in the global market due to weak demand."
Mr Amboko says consumers will also be hit as prices and taxes are set to rise.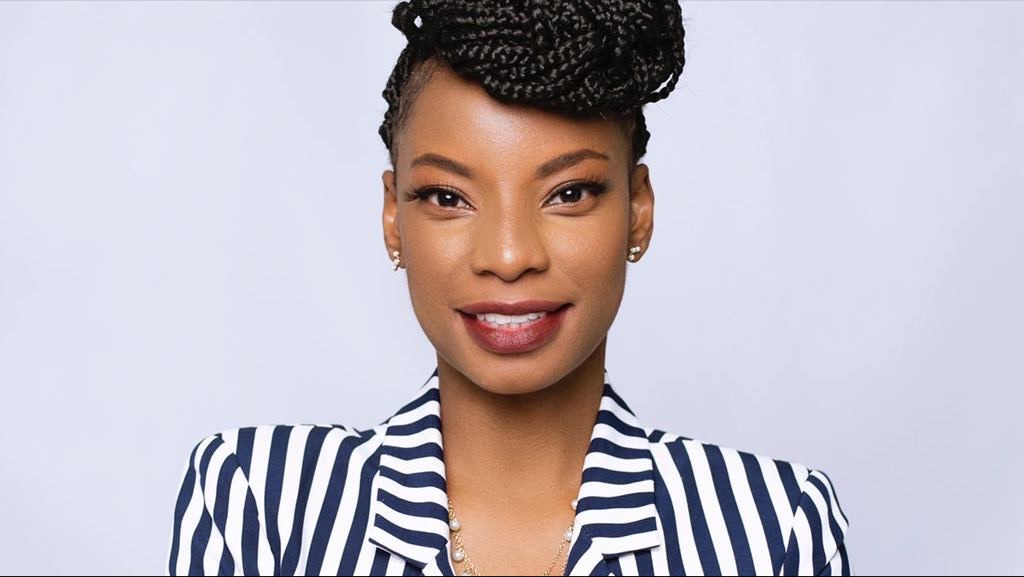 Christine MoshaCoronavirus has taught us that you have to diversify and have multiple revenue streams beyond just selling music"Christine Mosha
Music industry executive
But is there anything that we can learn from the last 12 months that will help us navigate the new year?
The music executive Ms Mosha says that the answer lies in diversification.
"A lot of African musicians were badly hit by the Covid-19 pandemic because they rely heavily just on music for their income," she says, advising artists to spread their wings.
"Coronavirus has taught us that you have to diversify and have multiple revenue streams beyond just selling music.
"In Africa if you stop singing and performing, that's it. You become irrelevant. They should consider investing in other businesses".
African successes
In policy terms, Mr Tejan-Cole says Covid-19 showed that Africa needs to focus on innovation.
"There have been some great successes. In Senegal, researchers at the Pasteur Institute developed a diagnostic test for Covid-19 available for only $1 (£0.73).
At the same time, engineering students built a multifunctional medical robot to lessen the load on health care workers. Ghana also produced a low-cost Covid-19 antibody test currently undergoing regulatory reviews."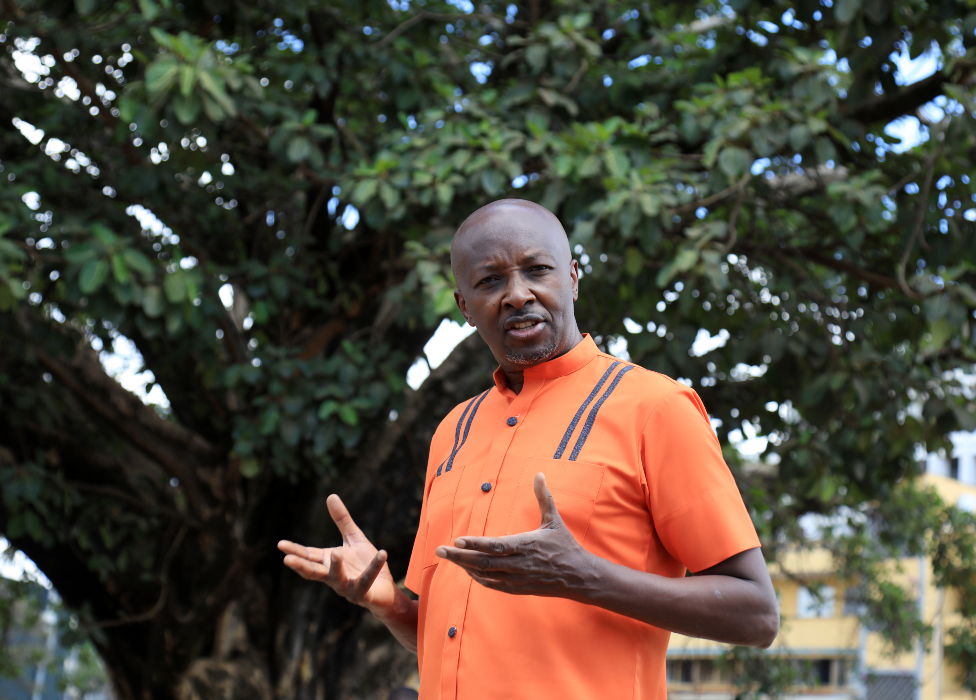 Geofrey AngoteOur industries have potential but those in public service must now be selfless and make plans to help the ordinary citizen"Joseph Warungu
Media and communication trainer
For Mr Amboko, Covid-19 has reminded African policy makers of the problems of having an economy where many of those in work have no formal or legal protection.
"Even designing policy interventions in times of crisis becomes problematic because you do not have visibility of the persons you are targeting for assistance.
"Why lockdowns had more devastating effects in developing economies than developed ones was because in the latter, households can afford to go for weeks without being engaged in an income-generating activity."
African economies now need to formalise businesses and employees, he concludes.
The viral success of Jerusalema and the well-planned dance routines performed by our MPs and leaders, among others, have highlighted a pathway for success on the continent.
Our industries have potential but those in public service must now be selfless and make plans to help the ordinary citizen not to have too much social distance between themselves and money in 2021.
Source: BBC News